---
Hi! Stephen,
Wow! Am truly impressed.
Replacement electrode well constructed, fitted perfectly, connections fine and most importantly returned salt chlorinator to full function.
Thanks heaps,
Jim Gardner
Jim Gardner
---
Thankyou for your honest appraisal of my faulty salt chlorinator. I was able to install a new cell that is now working 100% against my local pool shop who wanted to sell me a $1400 salt chlorinator. I highly recommend your service
J Davies
---
I was a little apprehensive at first dealing with this business for the first time however their service was excellent and the product they supplied was above my expectations. I highly recommend and will happily deal with them in the future.
Harold Jones
---
Thanks Steve and Karen for all your help. The chlorinator turned up Fri and installed and the pool was working again for christmas. You really saved me a lot of headaches
Your the best
James Martin
---
Pool cell arrived about 9.30 this morning, only ordered it Monday! Thanks for the unbelievable service. Pool is up and running again. Thanks very much
John Tremayne
---
100% Secure Checkout Pages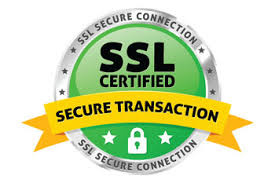 The Australian market is being flooded with cheap salt cells from CHINA and most suppliers and distributors are supplying these cells to pool shops and the general public.
Issues relating to these cells and our drive to offer good, reliable products have resulted in Nova Chlorinators to no longer supply these products.
We now only supply Australian made cells using commercial titanium plate sourced from USA which has consistently produced the best material in the last 25 years. These cells have 10,000hr expected life where as the downside of cheap cells is a shorter lifespan.
Due to our huge presence and buying capacity we have been able to negotiate lower prices so we can match the prices of these cheap cells but provide higher quality of the Australian made cells.