---
Good Morning Stephen .
Just to let you know I did receive my Autochlor RP36 this morning and it is working perfectly . Just to thank you for your great service and fast delivery . I would recommend anyone that needs any type of chlorinators cells to use discountsaltpool .com.au .
Kind Regards.
Tim
Tim Kay
---
Hi from john
Chlorinator arrived tues as promised and started running on wednesday at 10.am
Its working fine.
Thanks for your help and have a merry xmas
John
John Gilmour
---
Hi Stephen. Thankyou for the salt cell which I received today. It is already installed and working nicely. Also thanks for the fast delivery.
regards Garry
Garry Forster
---
Hi Stephen
Just wanted to let you know that that we received the pool products and wanted to thank you for your help and recommendation to get the new leads everything is working great!!
Kind regards
Barry & Linda
Barry Gilcrest
---
I ordered the Salt Cell on Saturday evening and it was delivered to me in Perth Wednesday. Took 5 min to install and it's working perfectly.

Regards - Peter
Peter Lanskis
---
Hi Stephen,
Absolutely rapt . Cell pumping along beautifully.
Your experienced advice was much appreciated , and spot on.
Bloody rippa
Thanks .
Kind regards Quentin
Quentin Blackmore
---
Thankyou so much for all your advice. Your service has been outstanding.
Leonie Cowan-Willis
---
Just a quick message to follow up on my phone order. Great information and advice. Very quick delivery. Saved me lots of money and cell was easy to fit and worked straight away. The local pool shop wanted $1000 to replace and fix. Thanks again
Steve Hodgson
---
just want to thank you guys for the quick service and also on the quality of the new cell you sent me , no comparison with the made in China one I replaced cheers Rob Spector
Rob Spector
---
Hi! Stephen,
Wow! Am truly impressed.
Replacement electrode well constructed, fitted perfectly, connections fine and most importantly returned salt chlorinator to full function.
Thanks heaps,
Jim Gardner
Jim Gardner
---
Thankyou for your honest appraisal of my faulty salt chlorinator. I was able to install a new cell that is now working 100% against my local pool shop who wanted to sell me a $1400 salt chlorinator. I highly recommend your service
J Davies
---
I was a little apprehensive at first dealing with this business for the first time however their service was excellent and the product they supplied was above my expectations. I highly recommend and will happily deal with them in the future.
Harold Jones
---
Thanks Steve and Karen for all your help. The chlorinator turned up Fri and installed and the pool was working again for christmas. You really saved me a lot of headaches
Your the best
James Martin
---
Pool cell arrived about 9.30 this morning, only ordered it Monday! Thanks for the unbelievable service. Pool is up and running again. Thanks very much
John Tremayne
---
100% Secure Checkout Pages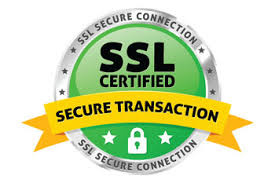 The Australian market is being flooded with cheap salt cells from CHINA and most suppliers and distributors are supplying these cells to pool shops and the general public.
Issues relating to these cells and our drive to offer good, reliable products have resulted in us no longer supplying these products.
We now only supply Australian made cells using commercial titanium plate sourced from USA which has consistently produced the best material in the last 25 years. These cells have 15,000hr expected life where as the downside of cheap cells is a shorter lifespan.
Due to our huge presence and buying capacity we have been able to negotiate lower prices so we can match the prices of these cheap cells but provide higher quality of the Australian made cells.