Clearwater Salt Cells
Clearwater and Zodiac Replacement Salt Cells at a Fraction of the cost
6 Year Warranty With All Of Our Generic Clearwater Salt Cells
Is it time to replace your Clearwater salt cell? Salt cells last for many years but the time comes when you need a new one. If you usually buy genuine products from the manufacturer, here's an intriguing alternative. Getting a generic Clearwater cell or Zodiac cell from salt-cells.com.au gives you all the quality of the genuine item but at a far lower price.
The generic salt cells we offer for sale online are produced to the same high specifications as the factory product and will give you the same years of outstanding usage. We back up all our generic cells with a six-year warranty so you can always buy with confidence from us.. .
.
With chlorinators you get a simple and convenient alternative to buying and storing bags of chlorine. You also avoid the sore eyes and skin problems that chlorine can cause. Another big plus is that chlorinators are more economical. This is especially so if you source your Clearwater salts cells from us.
Clearwater Salt Cell Buyer's Guide
You have two options when it comes to acquiring replacement Clearwater salts cells - genuine and generic. The good news is that generics are every bit as good as the originals, they just cost far less. If you're ready to start saving on your salt cell bills while enjoying the same quality, it's time to start buying your cells from salt-cells.com.au. Just choose your model and place your order. We'll deliver to wherever you are in Australia.
When you want to buy low-priced replacement salt cells, including Clearwater cells, from a reputable online vendor, get in touch with salt-cells.com.au. We're part of an Australian swimming pool business based in Newcastle NSW and offer high quality salt cells at the best prices in the whole country
100% Secure Checkout Pages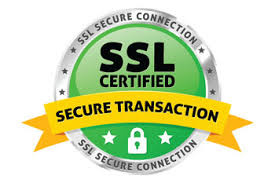 The Australian market is being flooded with cheap salt cells from CHINA and most suppliers and distributors are supplying these cells to pool shops and the general public.
Issues relating to these cells and our drive to offer good, reliable products have resulted in us no longer supplying these products.
We now only supply Australian made cells using commercial titanium plate sourced from USA which has consistently produced the best material in the last 25 years. These cells have 15,000hr expected life where as the downside of cheap cells is a shorter lifespan.
Due to our huge presence and buying capacity we have been able to negotiate lower prices so we can match the prices of these cheap cells but provide higher quality of the Australian made cells.